SIEF is an international organization that facilitates and stimulates cooperation among scholars working within European Ethnology, Folklore Studies, Cultural Anthropology and adjoining fields. SIEF organizes large international congresses and smaller workshops. Read more about SIEF...
Thirteen thematical Working Groups are active within SIEF which organize their own congresses and workshops.
SIEF News
Trusting Resistance. New Ethnographies of Social Movements and Alternative Economies 24-30 July 2016
Venue: Hohentübingen Castle
University of Tübingen, Germany
Convened by: Prof. Dr. Monique Scheer (Ludwig-Uhland-Institut für Empirische Kulturwissenschaft).
Funded by the Institutional Strategy of the University of Tübingen (ZUK 63), the International Society for Ethnology and Folklore (SIEF), and the CRC 923 on "Threatened Orders"
Deadline for proposal submission: closed
Photo credit: Wikimedia Commons: Pedant.
This international summer school combines two highly debated topics: trust and resistance. From protest to critical consumption, to the do-it-yourself movement, to radical gardening or alternative health care: when groups are formed in resistance to an 'establishment' or 'mainstream', they often express a lack of trust in the 'powers that be' – therefore, practices of mistrust seem to be constitutive for such movements. On the other hand, within the group it is important to establish trust in the alternative models being tried out. Thus, it would seem that trust and mistrust operate in these cases as a dynamic motor for change. Thinking about the conceptualization of trust and mistrust will necessarily be part of the discussion. Is trust an attitude, an ethic, a virtue, or a feeling, perhaps even an emotion? From the ethnographic perspective, it makes sense to look at trust and mistrust in connection with the practices that mobilize and cultivate them. Thus, the summer school will also encourage the participants to go beyond trust/mistrust to think about the role of other feelings and attitudes important to the groups they are studying as well. We would like to offer a space for exploring this dynamic more deeply with PhD students and early postdocs working on research projects in the above-mentioned areas.
The next SIEF Congress will be held in Göttingen, Germany, March 26–30 2017. The theme is now online and the call for panels is open. Read the theme, download the poster, and put in your diary that the deadline for proposals is 12th September.
The First International Conference of the SIEF Young Scholars Working Group Coming of Age: Young Scholars in the Field of Folkloristics, Ethnology, and Anthropology. Göttingen, March 26th, 2017. Submission of abstracts until October 1 2016 and register by December 20, 2016. Read more.
The Spring edition of the SIEF Newsletter is now ready and available to download.
Check out a new resource for teachers, students, and scholars of ethnology, folklore, and related fields - Sensation Station: We introduce a portal for ethnological sensations, categorized by theme (from "Body, senses, emotions" to "Rituals and feasts", from "Fieldwork" to "Museums and archives", and from "Houses and homes" to "Migration and mobility", to name just a few). Take a look, try playing with it, and invite your students to do the same (it works on your smartphone too). View the new resource.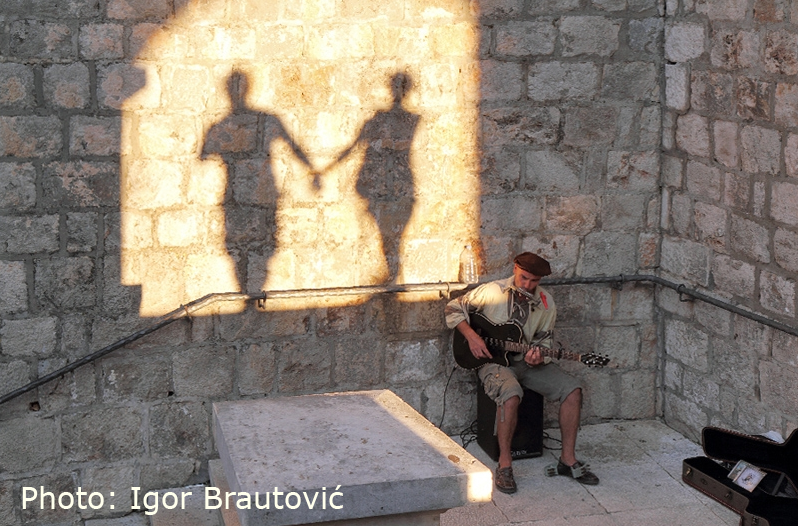 Welcome to the new SIEF Working Group Body, Affects, Senses, and Emotions. Here different disciplines and research traditions meet in order to investigate the very nexus of human culture – the interplay between society, behavior, belief, and history. Read more and view the call for papers for BASE's first Workshop in Lund, Sweden October 7-8, 2016.
The next two ethnology sensations are online: Monique Scheer (University of Tübingen, Germany) reflects on the question 'What do we mean when we say sensation?'. Cory Thorne (Memorial University of Newfoundland, Canada) delved into the world of Ethnology after he had visited an Afro-Cuban Jazz event.
Let the sights and sounds in this short film carry you back to the 2015 congress in Zagreb and make you curious about the next SIEF congress in Göttingen in 2017
View here a short film advertising the next SIEF conference in Göttingen in 2017! The film was shown during the last conference in Zagreb when there were still 635 days to go...
In recognition of the important contribution of young scholars to the field and as a symbolic gesture to stimulate their research and participation in the society, SIEF offers a young scholar prize for the best ethnological research published in between its conferences. The winner of the next prize, in the amount of 500 Euro, will be presented at the SIEF meeting in 2017 in Göttingen (Germany). S/he will be invited to give a special prize lecture.
What? The prize is awarded for journal articles or book chapters based on original research and published in refereed publications in the three years preceding the next SIEF meeting. Thus the prize presented in 2017 will be awarded to a refereed article and chapter published in 2014, 2015, 2016. Works that are still in press will not be considered, but their authors are encouraged to submit them for the next prize once they are published.
Who? For the purposes of the prize, young scholars re defined as scholars who completed their PhD degree 4 calendar years or less before the publication date. Scholars who are not members of SIEF are welcome to join the society before submitting.
When? The call for applications is open until 1st October 2016.
How? The best research will be judged on the basis of originality, contribution to knowledge and overall scholarly quality. A committee from the board will read all submissions and select a winner.
Well? If you are unsure whether you or your submission are eligible, or if you have any other queries, please send an e-mail to sief(at)meertens.knaw.nl
The aim of the new theme issue "Muslim Intimacies" (special issue editor: Laura Stark) is to develop new ways of talking about the links between Islam, family and the individual, which move away from the ethnocentrism of Western concepts and pay greater attention to the desires and goals of those studied.
The special issue explores the dilemmas facing transnational Muslim families as well as those who feel the impact of late modern transformations in societies where they have lived for generations. Five scholarly articles address family dynamics among Muslims in Finland (Anne Häkkinen), Ethiopia (Outi Fingerroos), Italy and Sweden (Pia Karlsson Minganti), Morocco (Raquel Gil Carvalheira), and Tanzania (Laura Stark); these are complemented by the insightful commentary by Garbi Schmidt.
Furthermore, this volume includes two open issue contributions: Magdalena Elchinova scrutinizes identity construction among Orthodox Bulgarians based in Istanbul, and in the context of the post-Fordist "creative city" Ove Sutter analyses the playful and performative protests of activists following the declaration of the so-called Danger Zone 2014 in Hamburg, Germany.
OTHER NEWS
Cataloging European Festivals. Comparisons and New Methods of Study

International French-Speaking Conference in European Ethnology and Anthropology, XXXth Workshop of the FER-Eurethno Network (Council of Europe),
8-9-10 September 2016, Aix-en-Provence and Marseille (France)​
The conference will bring together French-speaking ethnologists and anthropologists from the FER-Eurethno network (Council of Europe), from the SIEF and from the IDEMEC reasearch unit (UMR 7307 CNRS-Aix-Marseille-University). It will study the methods of cataloging festivals in past and present Europe, trying to think about the possible renewal of older catalogues and their usefulness in today's context: globalization, urbanization, tourism, building up of regional and national identities.