Videos
Visual communications from the International Society for Ethnology and Folklore.
Starting from May 2020 we are releasing one video a month under the title Ethnological Matterings: the series shows a whole gallery of E&F lines of work. In order to raise the awareness of diverse ways in which our fields can be applied, the emphasis is on the diversity of professions in which ethnological and folklorist knowledge and skills come to "matter". View the films.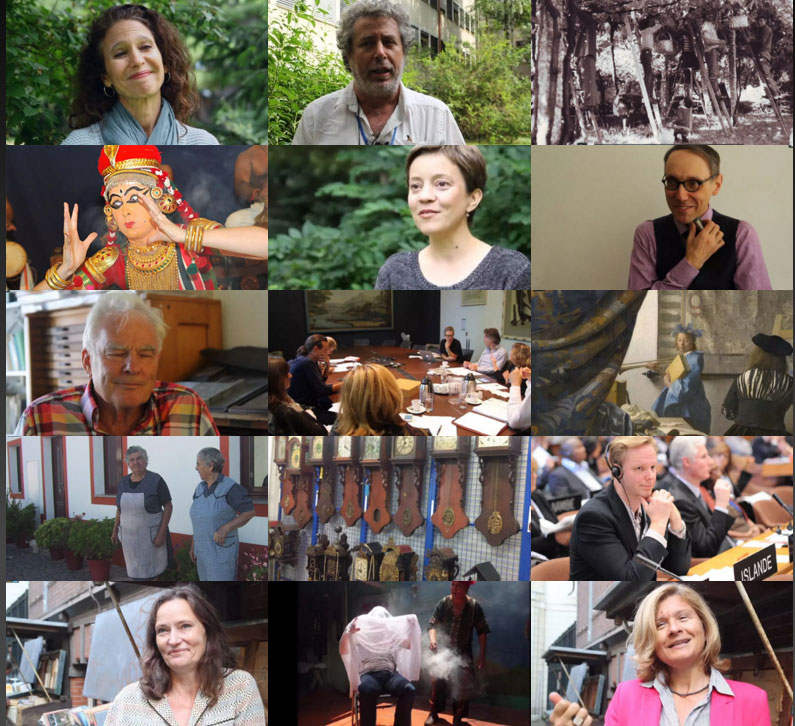 Check out a new resource for teachers, students, and scholars of ethnology, folklore, and related fields - Sensation Station: We introduce a portal for ethnological sensations, categorized by theme (from "Body, senses, emotions" to "Rituals and feasts", from "Fieldwork" to "Museums and archives", and from "Houses and homes" to "Migration and mobility", to name just a few). Take a look, try playing with it, and invite your students to do the same (it works on your smartphone too). View the new resource.
Ethnology in three and a half minutes: the what, the why, the when, and the how.
SIEF presents a short film on European Ethnology.
View >>
A short film advertising the SIEF congress in Brno in 2023.
View >>
A short film on preparations for the next SIEF conference in Santiago de Compostela in 2019
View >>
A short film advertising the SIEF conference in Göttingen in 2017
View >>
Let the sights and sounds in this short film carry you back to the 2015 congress in Zagreb and make you curious about the SIEF congress in Göttingen in 2017
View >>
Watch the opening keynote lecture from Orvar Löfgren in Zagreb at SIEF 2015
View >>
The illustrious line-up of speakers for the Jubilee Symposium included two of SIEF's ex-presidents, Regina Bendix and Konrad Köstlin, SIEF's official historian Bjarne Rogan, two special invited guests, Jasna Čapo and Orvar Löfgren, the executive vice-president of SIEF Peter Jan Margry and SIEF's president Valdimar Hafstein. We are happy to present to you the video's of the lectures on this site. View >>